This site features ads and affiliate content. Please see our disclosure.
25 Really Stupid Things People Say to Pregnant Women
If you are here to learn what not to say to pregnant women, you're in the right place.
But if you are a pregnant mama to be, I can definitely understand why you're reading this.
You're probably tired of all the things people keep pointing out about your body, your baby and your life with absolutely no regard for your feelings.
It's as though being pregnant automatically makes you the target for unwanted comments from just about anybody – especially strangers!
Some days, it's hard to believe people can be so insensitive or lack common courtesy, but it happens. So what's a girl to do?
Well, we can start by venting, and talking to other pregnant mamas who actually understand.
I always find that it helps to know someone is in your shoes and that we can laugh about it together. Or plot our revenge silently 🙂
Either way, remember that these precious moments with bub growing in our belly won't be for long. So don't let any stupid things people say get in the way, mama.
After reading this, be sure to share the ridiculous things people have said to you. I'm sure another mom will be able to relate and feel better knowing she's not alone.
25 Really Stupid Things People Say to Pregnant Women
"You're only going to get bigger!"
God forbid if you mention anything to do with feeling "uncomfortable" or "big". It seems like that's the perfect thing to say if you want to be told that it's only going to get worse.
Some of the stupid responses people might give you in return are "you're only going to get bigger!" or "wait till you are on your third trimester."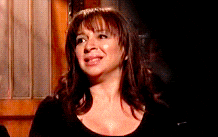 "It's only going to get worse once you have that baby"
Another similar response is that it's only going to get worse after you have your baby. Seriously though, who says that?
I'm perfectly capable of understanding that pregnancy and motherhood both have their own set of challenges, and I don't need any reminders. But thank you for your gracious input anyhow.
"Wow, you're definitely eating for two"
Growing a human apparently also calls for random commentary about what's on your plate. By saying "wow, you're sure eating for two", you're clearly insinuating that I'm eating too much.
These passive aggressive comments that make pregnant women feel worse or even guilty are just not cool. If you already think I'm eating for two, how about you keep to yourself next time?
"Should you be drinking coffee?"
Should you be drinking this? Should you be eating that?
Tell me, what do I owe to you that I have to explain every single move that I make now that I'm pregnant?
Most times, pregnant women are so busy worrying about what we should eat and what we should not eat (further complicated by the dreaded morning/all-day sickness) that we don't need added anxiety about the baby growing inside.
"You're not having a c-section are you?"
Or "you're not planning to push that baby out are you?"
Umm…Okay, so how about the fact that it's my body and I can decide how the baby comes out? Would you like to come and help with that too?
"You're going to have your hands full."
No shit, Sherlock!
This comment is thrown around at pregnant women whether they're pregnant with their first or 10th baby. We get it – parenting is tough, but wouldn't it be nice if you also pointed out the most rewarding part of motherhood?
"Can I touch your belly?"
Sure, go ahead and while you're at it, you can take pictures of it too.
"You're not going to have any more kids are you?"
I'm not sure whether this person actually expects an answer or is that a patronizing rhetorical question?
Same goes for "Was it planned?"
Either way, I don't plan on keeping everyone informed on our family planning details.
Then there are those that just love prying about our sex life too.
"You and your partner need a new hobby."
"You hubby should get the snip."
I mean c'mon.. It's like our society is lacking the social skills needed to interact courteously and appropriately with other human beings.
"I couldn't tell you were pregnant, but you did look…"
I couldn't even tell you were pregnant, but you did look…. bigger, rounder, chubbier, seem to have more pimples. Okay, stop. Just stop.
"You're still here."
I sure am. And if you want to still be here breathing, you better shut up before my raging third-trimester hormones kick you in the face.
"Ohh you're so tiny"
Okay, well, I feel huge.
"Your bump is soooo small. Is everything okay with the baby?"
Everything is fine, thanks for your concern.
"Wow you're huuuuuuge"
Thanks, I feel so much better now that you mention it.
"You look so much bigger than my (insert friend/cousin/sister) was when she was that far along!"
Comparing any woman's body with another is not welcome. But comparing pregnant women with the assumption that they should all just look the same is so absurd.
Baby bumps come in all shapes and sizes just like the women carrying them.
The main point is that every single one is perfect because of what it symbolizes – a new miraculous addition to the family.
"Your body is never going to be the same!"
If there is one thing most pregnant women worry about besides the baby they're about to meet, it's about what they're going to look like postpartum.
And pointing it out as though you're some kind of genius is just the last thing we need.
"You'll never have alone time – ever"
Again, thanks for letting me know.
"Is that acne on your face?"
Again, nobody wants to be told that, pregnant or not. So why say it?
"You look a bit too young to be having a baby"
You look a bit too old to be saying that!
"Are you ready for the pain?"
Believe it or not, pregnant women are perfectly aware that labor is painful. New moms-to-be have already seen too many horror labor scenes from movies and told all sorts of labor stories.
That's enough to scare a new mom-to-be, so please keep these questions to yourself.
"You should definitely breastfeed"
Plenty of people (parents or not) are ready to give you their opinion on whether you should breastfeed or bottle feed, have an epidural or not, and so much more when it comes to pregnant women.
But here is the thing about giving out well-meaning advice to pregnant women (or anyone for that matter) – only dish it out when asked.
I am by no means against breastfeeding, but there are so many factors that stop moms from breastfeeding.
For starters, it will depend on whether she is actually able to breastfeed and whether or not she wants to do so. So how about leaving those important decisions for her to make?
"Why wouldn't you just want to have an epidural?"
"You will never be able to sleep in again"
Never? Really?
"You look exhausted"
Also, code for "you look terrible". When someone is exhausted, do you think they want to hear exactly how they look exhausted?
Instead, why not ask if she needs anything or how she is doing?
So the next time you see a pregnant woman, respect her need for privacy as you would with any other human being, and be kind.